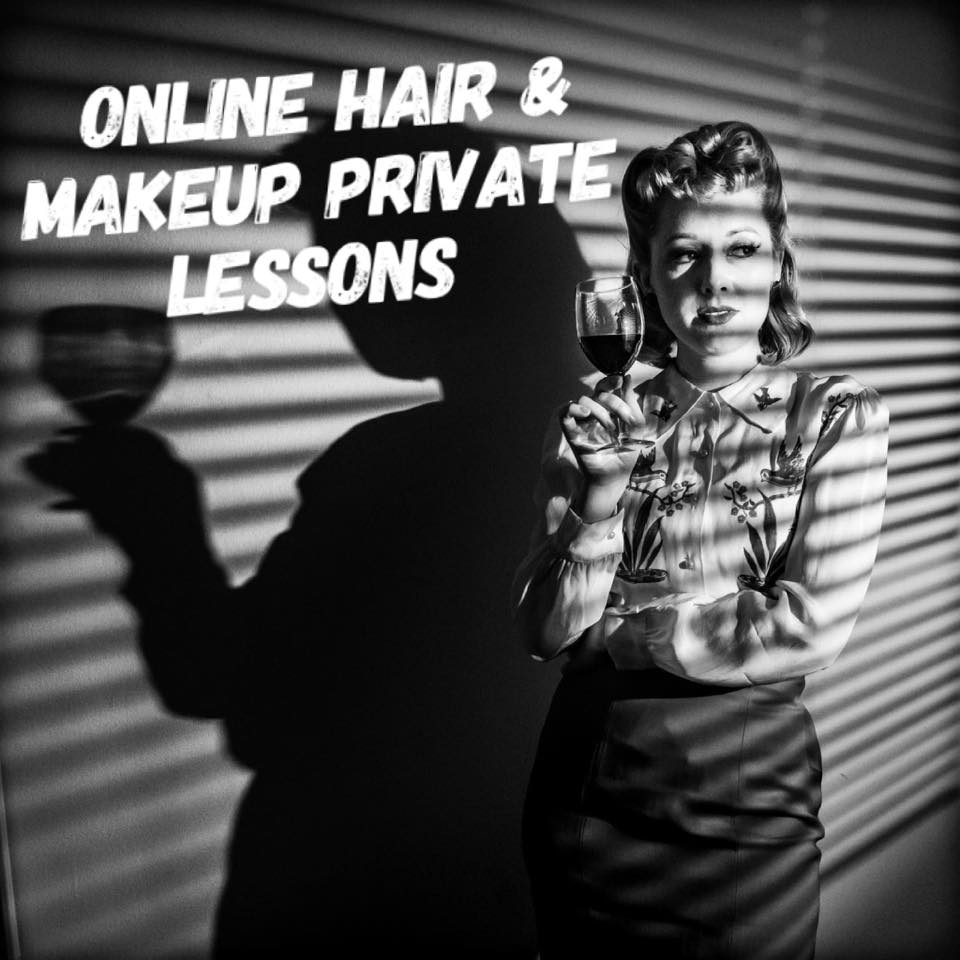 Photo by Nina Galicheva Photography
Due to the COVID-19 pandemic, more people are looking to learn how to do their own hair and makeup services while under quarantine. When I wasn't allowed to take clients in-person, I came up with a solution to be able to continue to help my clients look their best. I began offering online haircutting, hairstyling, and makeup lessons.
Since offering these services, I've had clients from all over the world get online beauty lessons! They've been a huge success, so I'm going to continue offering them indefinitely.
My Qualifications
My previous life as the assistant director of the video production team at the University of Central Florida helped me figure out how to balance the lighting issues associated with online conference calls.
I'm also a licensed cosmetologist, barber, and makeup artist based out of New York City. I do freelance hair and makeup full time for events such as New York Fashion Week, weddings, video shoots—including publishers like Glamour, GQ, and Cosmopolitan—photo shoots, in-home beauty services, and more.
I'm a hairstyling instructor at the Nina MUA Makeup Academy and teach makeup students how to do all the basic hairstyling services that they may need to perform in the field. I've also taught vintage hairstyling, haircutting, and makeup lessons around the world, and love sharing what I've learned with others.
I will always follow along with my clients as they style their hair, cut their hair, or do their makeup. I'll be demonstrating the same tasks on myself or a mannequin—or a combination of both. That way I can ensure my clients know what to do and exactly how to do it.
Recordings
I record all of my private lessons, using the GoToMeeting app, and provide a link to the recording for my clients to be able to review. The recorded video comes with a searchable transcript that links to the exact minute marker in the video for easy reference. I just ask that clients please not share their recorded lessons.
Cost
The lessons are $45 per hour and can cover a wide variety of topics, whether it's for you or a loved one you're helping.
If you don't think the skill you're looking to learn is going to take the full hour, we can cover something else to fill the time! I've had clients looking for bang trims also learn how to do their eye makeup, or how to curl their hair. The lessons are totally customizable for your needs.
Note: Most lessons for full haircuts tend to take at least an hour. If we go over on time, I will only charge for the amount of extra time it took to complete your lesson, rather than charging for another full hour.
How to Book a Lesson
You can book a lesson with me, and I will get back to you within 24 hours to set up a time. To secure the agreed upon meeting time, I ask for a $45 deposit for the first hour of the lesson. The deposit can be paid through Venmo (username @destineecushing) or PayPal (paypal.me/destineecushing). Once I have received the deposit, I'll send over a link for the meeting and we'll be good to go!
Sneak Peek
Here are some snippets from private lessons that I've done online since this pandemic drove us all indoors.